PawsCo is a 501(c)3 animal welfare organization based in Denver, Colorado.
PawsCo is dedicated to reducing pet homelessness through a comprehensive approach:
Spay/Neuter

Pet Food Drive

Foster & Adoptions
Working together PawsCo's three areas of focus are improving animal welfare in Colorado by reducing the number of unplanned litters through spay/neuter efforts, keeping animals in their homes through the Pet Food Drive, and serving as a partner to shelters and rescues to foster the most in-need animals.
PawsCo Spay/Neuter division provides spay and neuter services to Colorado communities and works with the area advocates and residents to create self-sustaining spay/neuter programming. The Spay/Neuter division also includes TNR (Trap-Neuter-Return) and SNR (Spay-Neuter-Return) programming in partnership with other citywide efforts.
PawsCo Pet Food Drive division aims to keep pets with their families by providing food through local area food banks. The ongoing drive collects dry and canned animal food and distributes the pet food to families in need through a partnership with the Food Bank of the Rockies.
PawsCo Adoptions division works with underserved shelters and has a focus on rescuing pets in need from the state of Colorado. The rescue is an all-breed, foster-based organization where all pets live in foster homes – rather than shelters – until adopted.
Partners
PawsCo is proud to partner with many great businesses in our community. Our partnerships are critical to allowing PawsCo to effectively achieve our goals in reducing pet overpopulation. These businesses support PawsCo, so we ask that you please support them as well!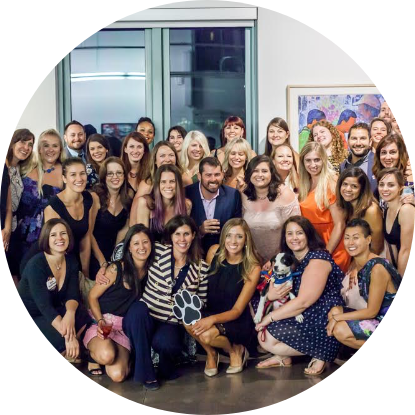 Meet Our Team
PawsCo is powered by a group of 300 highly-engaged volunteers — managed by a working leadership team of 40 volunteers, and an 8-person Board of Directors — all of whom leverage their professional experience and skill sets to make a difference for animals in need.
Learn more about our amazing team!
Do what you can, when you can
PawsCo is a 100 percent volunteer-run organization committed to collaboration, education, and efficient operation.
You can foster, adopt, volunteer, or donate to help support our efforts to save homeless animals.