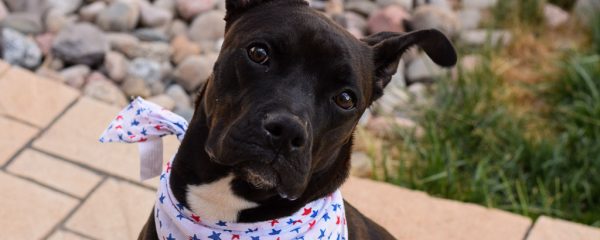 Otis
Boxer/Lab Mix
Male
1 year old
53 lbs.
Hey guys! Let's go do something fun!
My name's Otis and I am so happy to meet you! I am looking for my forever family and am ready to find someone to love. I'm still a pup, which means I have lots of energy and love to play with toys and run around in my yard playing fetch!
I play well with other dogs and enjoy going to doggy daycare. I can be a bit anxious in new situations and shy when I first meet a new person, but once I'm comfortable I love pets and cuddles. I will need slow introductions while warming up to new people and I think I would like it best in a house that doesn't have cats or younger kids.
My foster parents say I am smart and a fast learner. I am pretty good on the leash but want to meet people when I see them while on walks, so my parents are teaching me how not to do that, but I promise I'll do my best to learn. I just want to make my people happy. I already know some tricks like "sit" and "come"! and I'm house trained and crate trained.
So if you're looking for a super fun and goofy playmate, email my friends at adopt@pawscoadoptions.org and visit this information page: pawsco.org/adoptions.
This slideshow requires JavaScript.